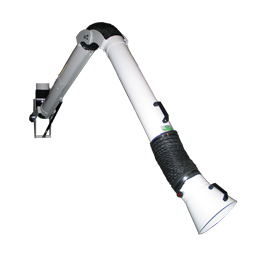 SourceArms® are externally supported which allows the air to move freely without restriction in the flexible and/or solid tubing. This results in the need for
a much less powerful fan and in turn less energy consumed. No matter what your application, Sourcetec Industries can design a SourceArm® for you.
Portable Fume Collector -SV-700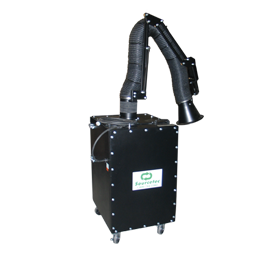 The Sourcetec SV-700 is a Mobile Filter unit. It has been designed for use in production welding, grinding dust, dry chemical dust, flour dust and textile fibers. The SV-700 with its direct source capture and optional self-cleaning makes it an affordable means of cleaning unwanted hazardous fumes from the workplace.
High Volume Portable Fume Collector –
SV-1100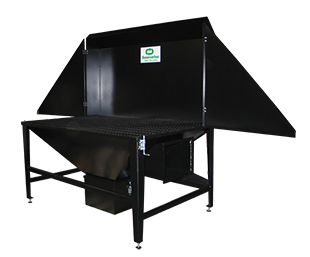 Sourcetec Downdraft Tables are an energy saving solution where pollutants are expelled downwards away from the worker. Our downdraft tables can be fully self-contained and we offer a variety of options including but not limited to HEPA Filters, Automatic Pulse Cleaning, Silencer and Explosion Proof features. Whether you need to capture, smoke, dust, odors or fumes Sourcetec Downdraft tables can be built to suit your application.