Are you looking for reliable and efficient air contaminant solutions for your industrial or commercial equipment? Look no further than Sourcetec Industries, one of the leading and trusted air cleaner manufacturers in the GTA.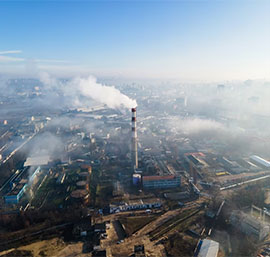 At Sourcetec Industries, we are committed to providing high-quality products that help improve indoor air quality and protect the health and safety of your workers. Here are some of the top air contaminant solutions we offer:
Welding Fume Arms: Our welding fume arms are designed to capture welding fumes at the source and prevent them from entering the breathing zone of your workers. They are flexible and easy to position, making them ideal for welding applications in tight spaces.
Motorized Exhaust Hose Reels: Our motorized exhaust hose reels are an efficient way to remove exhaust fumes from your facility. They can be installed on ceilings, walls, or columns, and come with automatic retraction features for easy storage.
Manual Exhaust Hose Reels: If you're looking for a more cost-effective option, our manual exhaust hose reels are a great choice. They are easy to install and operate, and come with a locking mechanism to prevent accidental disconnection.
Baghouse Dust Collectors: Our baghouse dust collectors are designed to remove airborne dust and particulate matter from your facility. They are highly efficient and can handle large volumes of air, making them ideal for industrial applications.
Cyclone Dust Collectors: Our cyclone dust collectors are a popular choice for woodworking, metalworking, and other applications that produce fine dust particles. They are designed to separate the dust from the air stream, making them highly effective at removing contaminants.
Downdraft Tables: Our downdraft tables are designed to capture dust and other contaminants from grinding, sanding, and other similar operations. They come with built-in fans and filters, making them an all-in-one solution for air contaminant control.
At Sourcetec Industries, we are committed to providing our clients with the best air contaminant solutions on the market. Contact us today to learn more about our products and how we can help you improve the air quality in your facility.