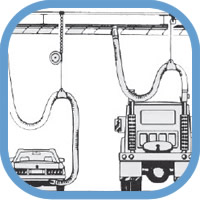 Simple Overhead Exhaust Systems
Whether you require a single system or several drops, Sourcetec has the right system to meet your needs. We offer 4 systems that lift the hose off the ground for safe and convenient storage. These systems are cost effective, Easy to install with no maintenance required.
Sourcetec Exhaust Kits are for Single or Dual garages. These kits are designed for garages that are concerned about major expense and installation costs. They come complete and ready to install.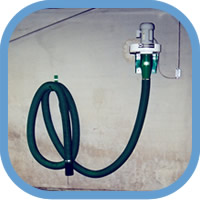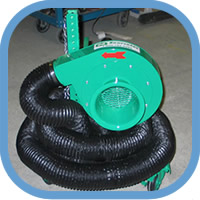 Sourcetec Portable Exhaust Cart
This is a portable alternative designed for automotive service centres. The Portable Exhaust cart attaches directly to the vehicles tailpipe for safe removal of exhaust fumes. When not in use it rolls neatly out of the way.
"REGEN" High Temp Vehicle Exhaust System
These door port systems were designed for High Temperature Diesel Engines up to 1200oF