Sourectec's Cartridge Collector System clean the air in a variety of applications like laser cutting, welding, grinding and deburring. Cartridge filter collectors use perforated metal cartridges that contain a pleated, nonwoven filtering media. The pleated design allows for a greater total filtering surface area.
Cartridge dust collectors are available in single use or continuous duty designs. In single-use collectors, the dirty cartridges are changed and collected dirt is removed while the collector is off. In the continuous duty design, the cartridges are cleaned by the conventional pulse-jet cleaning system.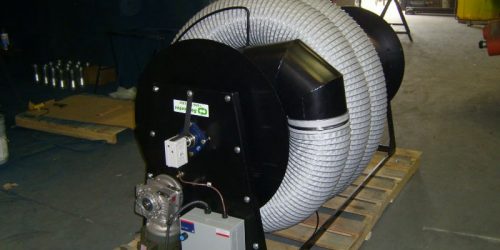 DCH
DCH Cartridge Collectors are ideal for permanent, indoor or outdoor applications, when large airflow and continous duty is required. DCH Collectors are recommended in large areas where there is Production Welding, and Dry Dust Applications.
DCV
DCV Cartridge Collectors.